Social inclusion charities receive over £220k from VINCI UK Foundation in 2023
The VINCI Group is driven by a vocation to improve daily life and mobility for all – and that is not limited to the infrastructure and facilities it designs, finances, builds, and operates. The company also aims to foster social progress by supporting charitable projects that improve access to training, employment, housing, healthcare, mobility, and leisure activities for society's most vulnerable and disadvantaged.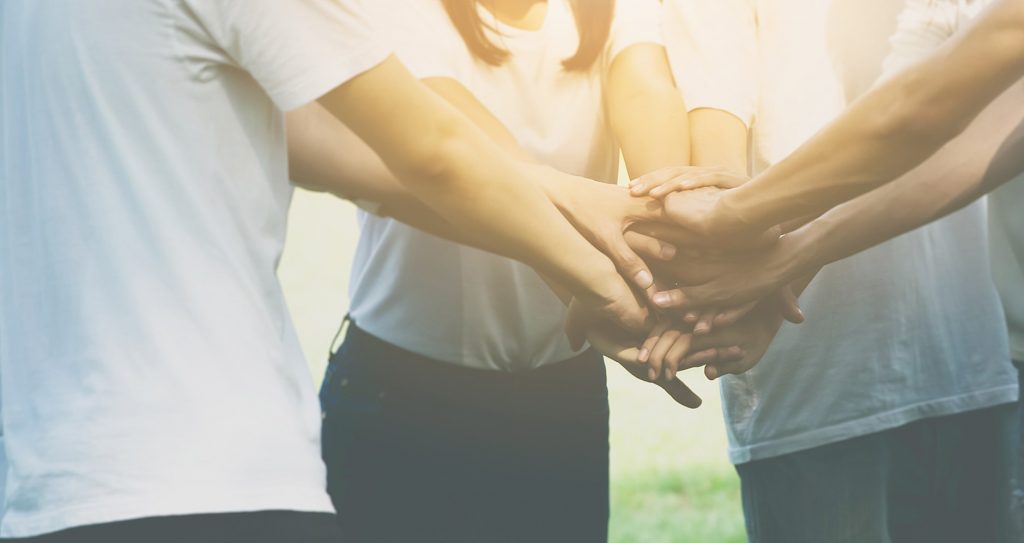 In the UK & ROI, specifically, VINCI businesses contribute to the VINCI UK Foundation, which has assisted over 240 charities and community projects with almost £1.6 million in grants and practical support from VINCI employees, since it was established in 2016.
This year, the VINCI UK Foundation has awarded a total of £220,440 in grants – ranging from £3,000 to £9,500 – to 43 local charitable projects across the UK.
The donations will fund or contribute to the purchase or upgrade of transport, equipment, and facilities to aid the charities in their efforts to alleviate social exclusion and strengthen communities. In addition, each project is sponsored by at least one VINCI employee who will offer their time and skills over a 12-month period.
Ruth Ottley, head coordinator for the VINCI UK Foundation, says: "At VINCI, our dedication lies in fostering positive transformation, and the grants and sponsorships provided by the VINCI UK Foundation serve as a direct and tangible means for us to contribute to community improvement. The charitable organisations which we partner with are often a life support for residents within the areas we live and work and often holding personal significance for our sponsors. It's both an honour and a joy to support the remarkable efforts they undertake."
Among this year's chosen charities are:
Challengers – £6,500 for Building Repairs
Sponsored by Jack Booth from Axians, Challengers is an organization established in 1979, dedicated to providing inclusive play, leisure, and early educational opportunities for disabled children and young people. They have been granted £6.500 by the VINCI UK Foundation for their Farnham Playcentre, which houses an inclusive preschool and Playscheme for disabled children. The grant will be used for proactive maintenance work to ensure a safe and accessible space for disabled children aged 2-12 to learn and have fun. Challengers' commitment to inclusivity and support for disabled children aims to break down barriers and improve attitudes towards disability in the community.
www.disability-challengers.org
The Early Birth Association – £4,500 for Breast Pumps
Sponsored by Pierre-Emmanuel Faivre from VINCI Construction, The Early Birth Association is run by parents with first-hand neonatal experience, that aims to positively impact care at the Trevor Mann Baby Unit and the Special Care Baby Unit. With a £4,500 grant from the VINCI UK Foundation, they will establish a breast pump hire scheme, providing families with hospital-grade pumps free of charge. This initiative aims to ease stress and financial burdens, ensuring every premature baby receives the best possible care. The scheme's launch is set for September 2023, benefitting babies, families, carers, and staff at both units.
The Forget Me Knots – £5,543.20 for defibrillators and uniforms.
Sponsored by Alison Burke from Gatwick Airport, The Forget Me Nots is dedicated to supporting carers, friends, and family members of those living with dementia. They have been granted £5,543.20 to provide two portable defibrillators and uniforms for their staff and volunteers. The defibrillators will be strategically located at each Forget Me Not site, ensuring the safety of their members. Additionally, new uniforms will raise awareness of their charity, making them easily identifiable to the general public. Through this project, the primary beneficiaries are the carers, family, and friends of loved ones with dementia, while the secondary beneficiaries are those suffering from dementia themselves.
Telford Crisis Support – £6,000 for Essential Education and Tools
Sponsored by Clare White from Freyssinet, Telford Crisis Support, a charity committed to supporting vulnerable individuals and families facing financial crises in the Telford and Wrekin area, have been granted £6,000 to launch the 'Budget it / Cook it' project. The initiative aims to provide practical budgeting lessons and cookery demonstrations for young people, parents, and carers. The project will equip them with essential education and tools for budgeting, managing expenses, planning, batch cooking, and healthy eating, making the most of their resources. The goal is to empower today's service users' children with valuable life skills, promoting financial literacy and better mental and physical health for future generations.
www.telfordcrisissupport.org.uk
Angelman UK – £8000 for Essential Equipment
Sponsored by Nicholas Morris from Nuvia, Angelman UK is a volunteer-led charity supporting individuals and families impacted by Angelman Syndrome (AS) which has received an £8,000 grant. The "Saving Lives and Aiding More Restful, Safer Sleep" project will provide essential equipment, including refurbished iPads with epilepsy monitors, epilepsy pillows, bedroom cameras, and sensory support packages. This initiative aims to improve the quality of life for individuals with AS and their families, ensuring safer sleep and peace of mind for caregivers. Beyond sleep-related products, the project includes provisions for software packages to aid mental development and physical sensory development packages. Through support, education, and research, Angelman UK empowers those affected by AS, making a meaningful impact on their lives.
Chrysalis Centre for Change – £6,500 Grant Enhancing Support Spaces
Sponsored by Heidi Yemm from Bachy Soletanche, The Chrysalis Centre for Change has received a £6,500 grant to help their work in empowering women's potential. Their "Chrysalis Connections" project focuses on refurbishing their premises to create a more accessible and supportive environment for women struggling with mental health and the impact of domestic abuse. By converting two large rooms into a flexible space and creating dedicated rooms for one-on-one support, Chrysalis aims to expand their impact, reduce social isolation, promote mental wellbeing, and empower women to thrive. Through these efforts, they contribute not only to the wellbeing of the individuals they support but also to their families, friends, and the broader community.
Simon Community Northern Ireland – £5,000 Essential Items and Refurbishments
Sponsored by Jaclyn Coulter from Belfast International Airport, Simon Community Northern Ireland, a leading homeless charity, has received a £5,000 grant for their "Creating Homes social impact project." This initiative aims to address the shortage of quality social housing in Northern Ireland by purchasing and refurbishing homes for homeless individuals and families. The grant will be used to purchase essential items and conduct refurbishment work, including bathrooms, kitchens, furnishings, and paint. With a focus on providing affordable, well-maintained homes, this project seeks to end homelessness for the long term and benefit homeless clients, families, young people, those with mental health and addiction issues, and asylum seekers.
Salford Loaves and Fishes – £5,000 Grant for Enrichment Sessions
Sponsored by Lucy Smith of Eurovia, Salford Loaves and Fishes, has been awarded a £5,000 grant for their "Afternoon Enrichment Sessions" project. The grant will enable the charity, which supports the homeless and vulnerable in Salford, to enhance their Drop-In Centre with new furniture, including comfy chairs and solid tables, creating a comfortable space for individuals to engage in a variety of sessions. These enrichment activities range from digital skills and creative writing to hate crime awareness and friendship circles. The project aims to provide support, skills training, and a sense of community for anyone in need, including those with complex needs, the homeless, and vulnerable individuals.
www.salfordloavesandfishes.org.uk